Mr Nathan Elijah
BSc (OT), GDip (Rehab), PGDipPRM, Advanced Soft Tissue Mobilisation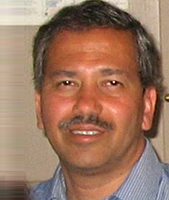 Nathan has worked with both adults and children with Neurological, Orthopedic, Early Learning and Developmental issues.
Nathan was a member of the Gippsland Regional team, servicing the Children's and Family Services Team and worked in early intervention, development delay, autism, cerebral palsy, fine and gross motor skills, visual perceptual testing and remediation, sensory motor integration and visual perception problems.
Nathan has worked as Chief Occupational Therapist at Fairfield Hospital Melbourne.  Under the direction of Dr. Robert Adler commenced the inhouse treatment team for injured staff. Worked with AIDS, post polio complications, MND, MS and Polyneuritis patients to treat and rehabilitate them back to the community. Worked also with slow stream stroke and other neurological and orthopaedic problems.